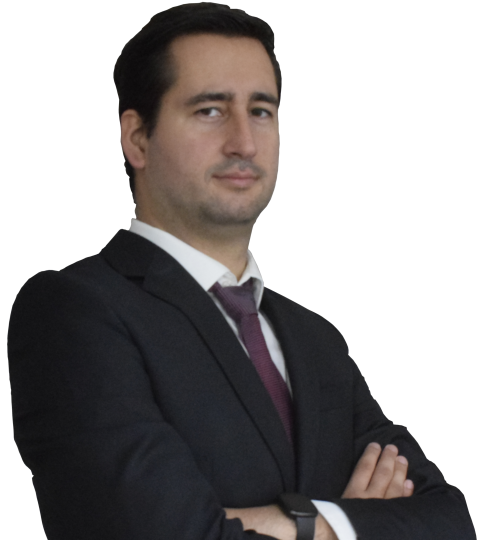 Damian Strobel
Damian has an engineering degree from the Technical University of Berlin and has been working in various positions in the field of IT security for 15 years. Most recently he was CTO and partner in a German IT security company, where he was responsible for the development of an eASM and for the operation of Managed Security Services. His eASM software was acquired by a NASDAQ company, he joined this company as VP of Cyber Products. Since innovation and entrepreneurship are his passion, Damian decided to found the cybersecurity company "DSecured" in 2023.
His knowledge and experience in software engineering and IT security are the basis for the development of the Argos Security Platform, a system that makes the work of red teams and penetration testers easier.
What clients say
about us
"I've been really impressed with DSecured. The results they delivered exceeded our expectations. They found a wide range of IT problems and severe vulnerabilities and always communicated clearly. Working with them has been straightforward and reassuring."
"The security of our customers' data is our top priority. Thanks to DSecured, we were able to improve the resilience of our systems and realize how important the topic of "Shadow IT" is. The commitment of the team and their skills made the crucial difference for us."
"DSecured was able to discover a surprising number of previously undetected security gaps in our infrastructure. The Argos platform as well as classic penetration tests were used for this. We really appreciated the honest advice on the subject of IT security and automation and would like to thank Mr. Strobel for this."
"Mr. Strobel and his team regularly carry out penetration tests against our automation platform - and always find what they are looking for. The results are presented clearly and reproducibly. Communication has so far taken place via short channels, for example via Slack. We can definitely recommend DSecured."
Brief presentation
DSecured is a German IT security company that offers penetration testing, red teaming and consulting. The team consists of certified penetration testers, SOC analysts and engineers. Furthermore, it is important to be able to prove our expertise, which is why all of our employees are very active in legally attacking large corporations such as PayPal or Tesla as part of bug bounty programs and reporting what they find - this is publicly visible.

Our names can be found on Leaderboards of portals such as HackerOne or BugCrowd as well as on "Hall of Fames" from Apple, Google and Co.

Our team is not faceless, we love what we do and want to give our customers a good feeling when they decide to work with us.
Mode of operation
Planing
We analyze your needs and create a customized security plan.
Executing
We search for security holes, IT problems, shadow IT & leaks!
Reporting
You receive regular, clear reports on the security status of your system.
Empower your security with us. Today.
Let's get to know each other and discuss your needs. We are looking forward to hearing from you.
Encrypted via PGP
You can also send us an encrypted email.
Download public key